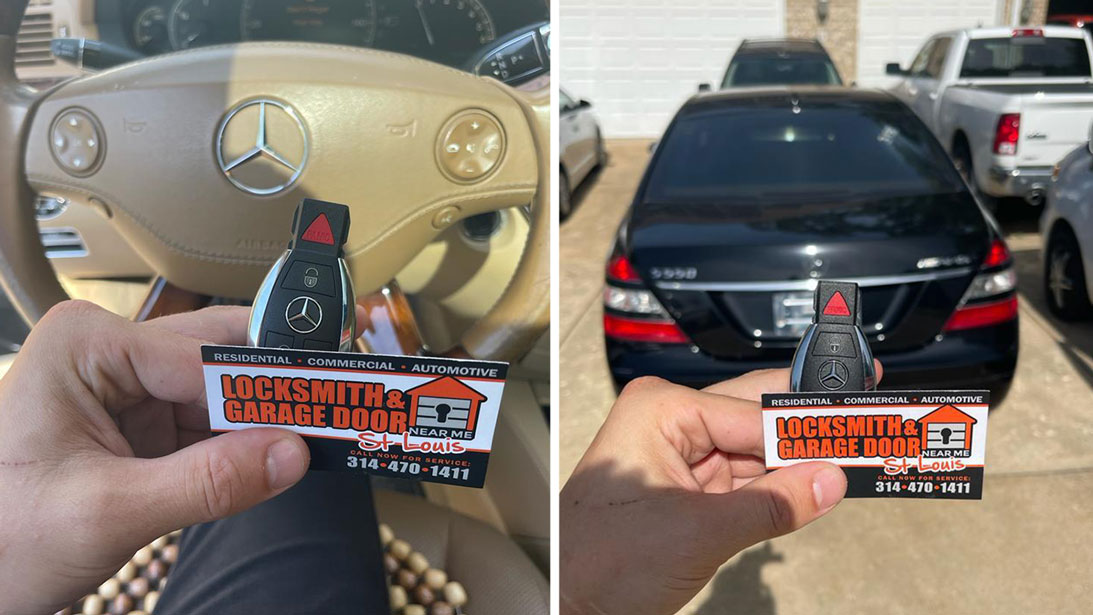 New Mercedes Key Fob
Auto locksmith service in St Louis, MO to replace keys & Fob for German Luxury cars such as Mercedes, BMW, and Volkswagen. If you've lost or broken your car keys, give us a call and a mobile technician will come to assist in laser cutting a new car key, programming key transponder chip, and/or key fob.
Call Locksmith & Garage Door Near Me at (314) 470-1411 for reliable locksmith & garage door services.