Garage Door Repair Service
Garage Door Maintenance and Repair
Need professional service and maintenance for your home garage door? Locksmith & Garage Door Near Me specialists can provide service to diagnose and repair your broken garage door and can get it back to working properly. Technicians are trained professionals that service all of your garage door needs.
Garage Door Residential Service:
Garage door opener installation and repair
Garage door track alignment and adjustment
Garage door roller and hinge replacement
Garage door pulley and cable adjustment and repair
Garage door spring installation and adjustment
Garage door panel replacement
Garage door lock rekey and replacement
We're available day & night to take your call for emergency service or to schedule service. Call now:
Is your garage door difficult to lift or won't stay raised? The issue may be that your garage door springs are worn out. Old, worn out or broken garage door springs are more than an inconvenience, they can be a serious safety issue. Worn out torsion springs can cause your garage door to suddenly close causing damage and possible injury. Our garage door technicians can replace your garage door's torsion springs and get it back to working properly again.
Repair Damaged Garage Door Panels
Backed into or damaged your garage door? You may not need to replace the entire garage door. We'll inspect your garage door and recommend your best option. We can match and replace individual garage door panels, hinges, track rollers and cables. We'll make sure everything is properly adjusted, aligned and in proper, safe working order. Our garage door technicians are trained professionals that will get the job done right.
Garage Door Opener Installation and Repair
Is your garage door making unusual noises or no longer opening and closing properly? You may have an issue with your garage door opener. Our techs can inspect and diagnose your garage door issues. We can install or repair your garage door opener and get it back into proper working condition.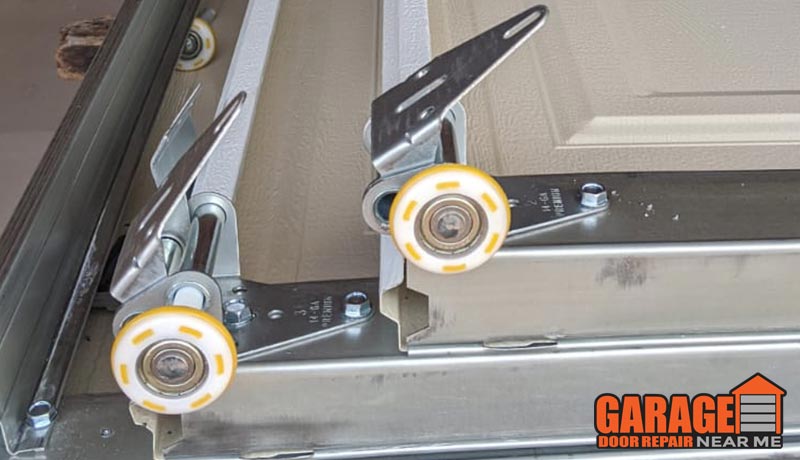 Garage Door Cable & Roller Replacement
Is your garage door getting stuck in the tracks? You may need to have the door rollers and hinges repaired or replaced. Our garage door technicians can diagnose your garage door issues and make recommendations and repair to get you garage door back in proper working order.
Call for garage door services now
Locksmith & Garage Door Near Me technicians can provide garage door services in addition to automotive, residential, and commercial locksmith services. Our mobile locksmiths can install new locks & handles, repair locks, rekey, make new keys, open locked doors, and more. Call now for service in St Louis, Missouri!